Selbstbildnis im Atelier (1904)
Franz Nölken
And a little bonus top-post drawing - with a quiz!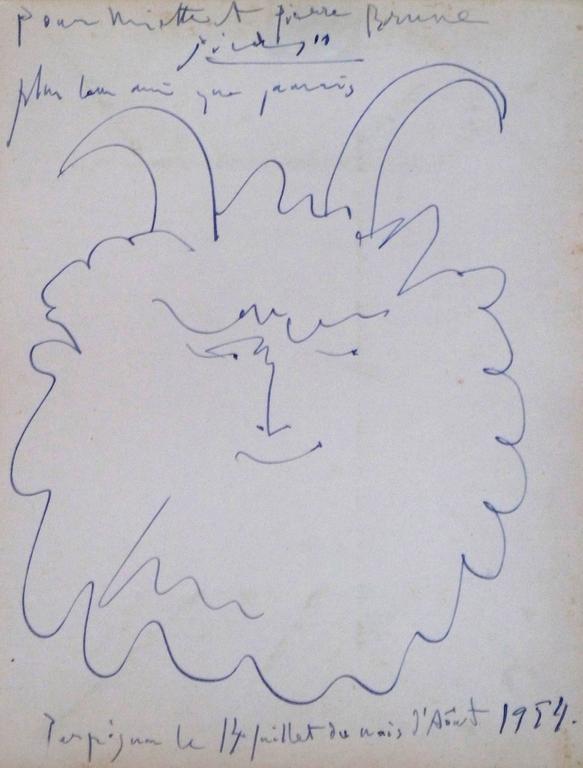 This drawing is by Picasso. It is 10 × 7 1/2 in, it was done in 1954 and it is for sale.
How much do you think it will cost ya? You can see the answer
here
.
I think it is okay, to recognize players for competition results in HOF, if it is only the top tier of the top tier. So let's say.. 3+ singles routine world championships or something like that. /I only wrote this, so it was not completely obvious I did this post to do get top post painting.