F
*#$ Yeah, B*$#%!!!!
U
nbelievable!!!
N
o Way!!!
B
ALLINNNNN!!!
A
hhhhhhhhh!!!
G
reat Scott!!!
Z
ip lines are cool, but not as cool as FuNBaGz!!!
(Cut me some slack, "Z" words are hard to come up with. There are like 5 words total in the English language that start with "Z" anyway... And if I used an "S" instead, then that just doesn't sound nearly as cool, now does it?)
These are just a few of the exclamations you might scream after you open up a package containing your new FuNBaGz Freestyle Footbag!
So you might be asking yourself...
Q:
What in the gosh darn world is a FuNBaGz????? You mean like "Boobiez"???
A:
GETCHUR HEAD OUTTA THE GUTTER, YA DING-DONG! FuNBaGz are a new brand of freestyle footbag that are hitting the streets. You may be wondering about the tag... I know there a lot of footbag stitchers selling bags nowadays, so if I was going to start stitching and selling my bags, I wanted to do something different. On each and every bag I stitch, I'll be attaching tags to them containing a "FuNTiPz" that will hopefully make you chuckle/smile/giggle/LYFAO/despise me... Hopefully the fact won't be so bad that you despise me though
But the FuNTiPz are meant to do what I love doing in my life... Giving people something to laugh about, making their day a little brighter.
On top of that, I've started putting my "FuNSiGnIa" on my bags, which consists of a smiley face with 3 googley eyes... like those artsncrafts googley eyes you used when you were a kid... They make playing footbag even more fun than it already is because when you set the bag, the google eyes stare at you and look funny
Gives you a bit of a laugh during a session.
Each FuNBaGz will run for $20 ($25 if you want spikes on it).
Your bag will have my "FuNSiGnIa" on it, and a "FuNTipZ" tag attached to it, all of which are originals from the random/psychotic/creative brain of Nick Polini. To reveal your FuNTiPz, peel off black electrical tape. To remove the tag completely and start shredding, just snip the tag string with a pair of scissors.
Feel free to take a picture of your "FuNTaGz" and post it in this thread. Even give me a bag review if you would like.
I definitely will do custom bags for you.
Example FuNBaGz:
Kevin Hogan
Zach Jahner
Doug Tank
Corey Hahalis
First 3: Darren Kautz, Last 1: Derrek Littlefield
Nathan Deschamps
Ryan Straub
Brian Preuss
Zach Jahner
Ask me now and join the waiting list.
36) Kevin Hogan (DONE)
37) Zach Jahner (DONE)
38) Doug Tank (DONE)
39) Corey Hahalis (DONE)
40, 41, 42) Darren Kautz (x3 orders) (DONE)
43) Derek Littlefield (DONE)
44, 46, 47) Nathan Deschamps (x3 orders) (DONE)
48, 49) Ryan Straub (x2 orders) (DONE)
50) Brian Preuss (DONE)
51) Nadiah (DONE)
52, 53, 54, 55, 56) Zach Jahner x5 (DONE)
57) USO '12 Prize Bag (DONE)
58, 59) Cassy x2 (DONE)
60, 61) Nick Pasquarello x2
62) Mark Monistere
63) Toolan
64) Jackson
65) Jayna Reinhart
66) Greg
*Reminder* Sometime: Jay x2 (as payment)
Fabrics:
-USL
-Microfiber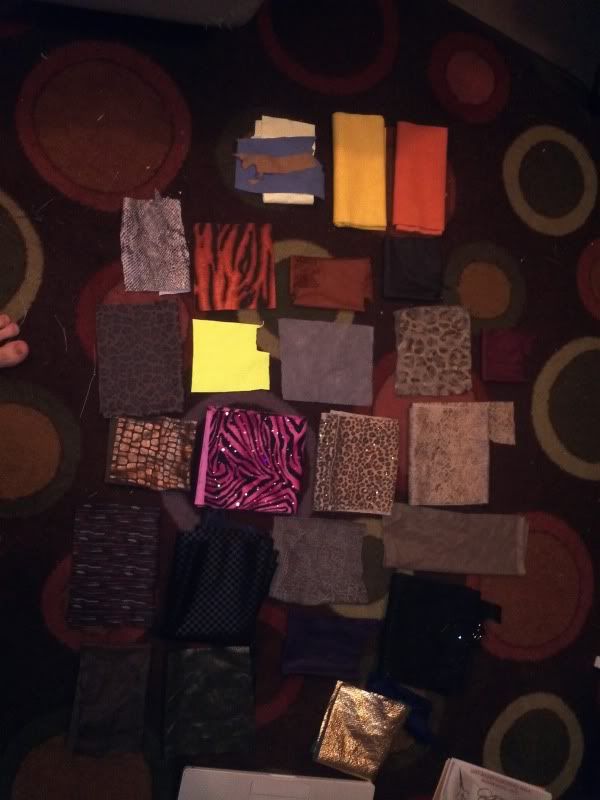 I accept checks or paypal
Paypal:
trumpetbitchskakid@yahoo.com
Gotta pay respects to the people that helped me learn to stitch. Big ups to Nathan Pipenberg (Buy his bags. They're amazing.) and Zach Hoffa (His bags were awesome, and he might get back into stitching and footbag in general, so keep an eye out and buy his bags if he starts selling again!