My dad and footbag
On Wednesday I was hanging out in inner Copenhagen with my dad and littlebrother. We saw some art (nsfw) and ate some traditional greasy Danish food. At one point we walked past this old church and my dad told that this was the first place he evered experienced footbag back in the 80s and that his best friend bought a footbag from the guy. This was of course interestering for me but even more interesting because I remembered this photo: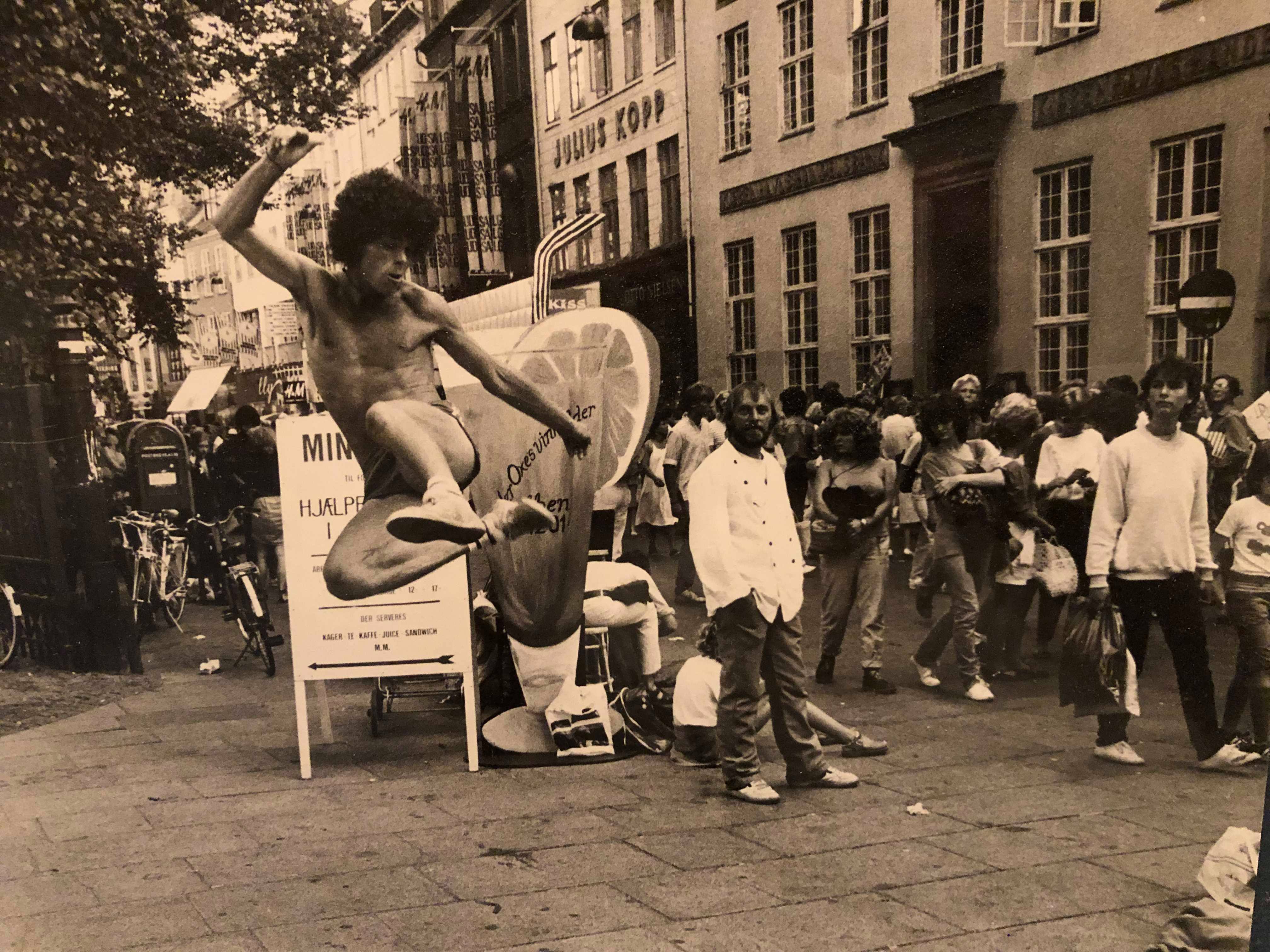 The photo is of the Danish HoF member Allan Petersen. He recently did a recreation of it and wrote some more about it here.
I sent the photo to my dad and he was absolutely certain it was him his friend bought the bag from. Pretty cool. It's a small footbag world.

Thursday Party
When I got to the spot yesterday Mathias, Mads Hole and Nis were already standing outside. We went in and I played with Mathias and Mads and Nis played. We played with this buttery smooth 12 panel made by my guy Derek Littlefield. I might have to pick up a couple of those. Mathias said some nice things about where my game is. That felt good. I feel pretty good about it and footbag in general. Footbag is fun. After 40 minutes we merged the two circles. It's probably been years since I've played with Mads and that is always fun.
Then Frederik showed up and hung out.

Pdx Talk
Back in 2004 when I started playing footbag – FootbagDenmark had an actual physical members magazine and for the last month or so we have been working on during a new issue and now it is out. I wrote two articles and did the layout. Nis' wife Inna did the amazing painting on the front cover.